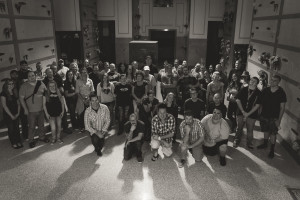 Welcome to the WISPS' Application page. We currently use an open application process for the Team, meaning we always accept applications. If you are interested in joining the WISPS Team there are a few
things you must know. First off, WISPS is an all-volunteer group. We aren't an employer, and we don't offer any form of compensation or benefits other than the opportunity to investigate. We don't discriminate based on age, race, gender, or sexual orientation. We encourage anyone who is interested in joining the team to apply. We reserve the right to chose the applicants we feel will be the best fit for the group. Even though we always accept applications we aren't always adding new members. Applications received are kept on hand until such time we choose to add new investigators.
When we are ready to choose new team members we will review all the applications we have received and screen them to find those applicants we are most interested in. There is an interview, selection, and training process. Based on the number of applications we receive we may screen them and eliminate those applicants we feel may not be a good fit for the group. Not everyone who applies will get an interview.
New team members are required to purchase a WISPS uniform*. WISPS reserves the right to terminate the membership of any member of the group at which we feel is not meeting expectations.
Still interested in joining?
*WISPS Uniform consists of business casual appearance including a Black, Grey, or Navy official WISPS shirt.